Larry, a 3 year-old pit bull mix looks longingly up at a tennis ball held by humane society employee Carolyn Conrad while playing outside at the Windham County Humane Society in Brattleboro, Vt on August 27, 2014. Larry was a stray that was never claimed.
A child dressed as Batman gives the superhero's signature stare while walking with classmates from Neighborhood Schoolhouse in Brattleboro, Vt. after spending time visiting a nursing home on Halloween.
An ant sits on a daylily at Olallie Daylily Gardens in Williamsville, Vt.
Alex Tyson of Vernon, Vt. flies through the air after doing a flip off of the diving board at the Vernon pool on July 22, 2014.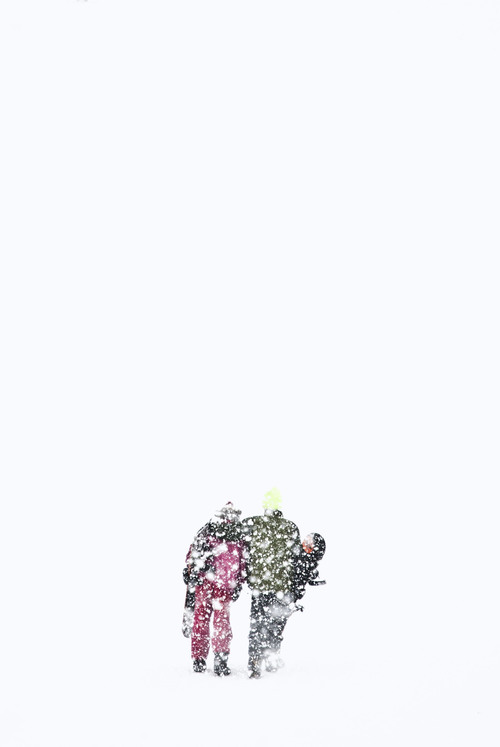 A couple stands together in the midst of a snow shower at the base of Toggenburg Mountain in Fabius, N.Y.
Chase Wood, 6, of Syracuse, N.Y. peers around a corner, prepared to shoot while playing laser tag with friends and family at the ShoppingTown Mall in DeWitt, N.Y. on April 5, 2013.
A performer jumps on a trampoline while others carry a giant unicycle across the stage during Circus Smirkus' "Oz Incorporated" in Brattleboro, Vt. on July 16, 2013.
A man holds a French flag in solidarity with Paris while attending a rally at Washington Square Park in New York City on November 14, 2015, the day after a series of terrorist attacks in Paris, France.
2013 graduates from Brattleboro Union High School in Brattleboro, Vt. throw their caps into the air at the end of their graduation ceremony on June 14, 2013.
Ski jumper Erik Gundersson of Sweden prepares to land during a jump at the Harris Hill ski jumping competition on Feb. 15, 2014.
Magdalena Keppel stands behind the curtain while waiting to go on stage during a dress rehearsal with the Brattleboro School of Dance on May 6, 2014 at the New England Youth Theater.
Vietnam War veteran Bill Fleming of Brattleboro, Vt. mourns his fallen comrades whose names are engraved on the monument at the Brattleboro Common after the town's Memorial Day service. The monument honors local residents who were killed in the World Wars, Korea and Vietnam.
Ray Bates, "The British Clockmaker" looks inside a watch at his workshop in Newfane, Vt. on September 10, 2014. Bates has been repairing and building clocks in his workshop for 50 years.
The casket carrying the body of former Brattleboro Police Chief Richard Guthrie is carried into St. Michael Catholic Church in Brattleboro, VT during a funeral service for Guthrie on Nov. 22, 2014.
Ava Ferencz, 8, slides into the pool at Living Memorial Park in Brattleboro on August 12, 2014.
Peyton Joslyn, 5, of Keene, runs with his father, Clint Joslyn, at the Red Clover Rovers fun run in Brattleboro, Vt. on July 25, 2013.
Bobby Petrie, 10, wraps his arms around his mother Lauren Petrie (right) and oldest sister Noa Petrie (left) after legally being adopted into their family at Windham County Probate Court in Brattleboro, VT on Nov. 14, 2014. A group of around 50 friends and family to watch as Bobby, who has been in foster care with the Petries for over four years, officially and legally became a part of their family.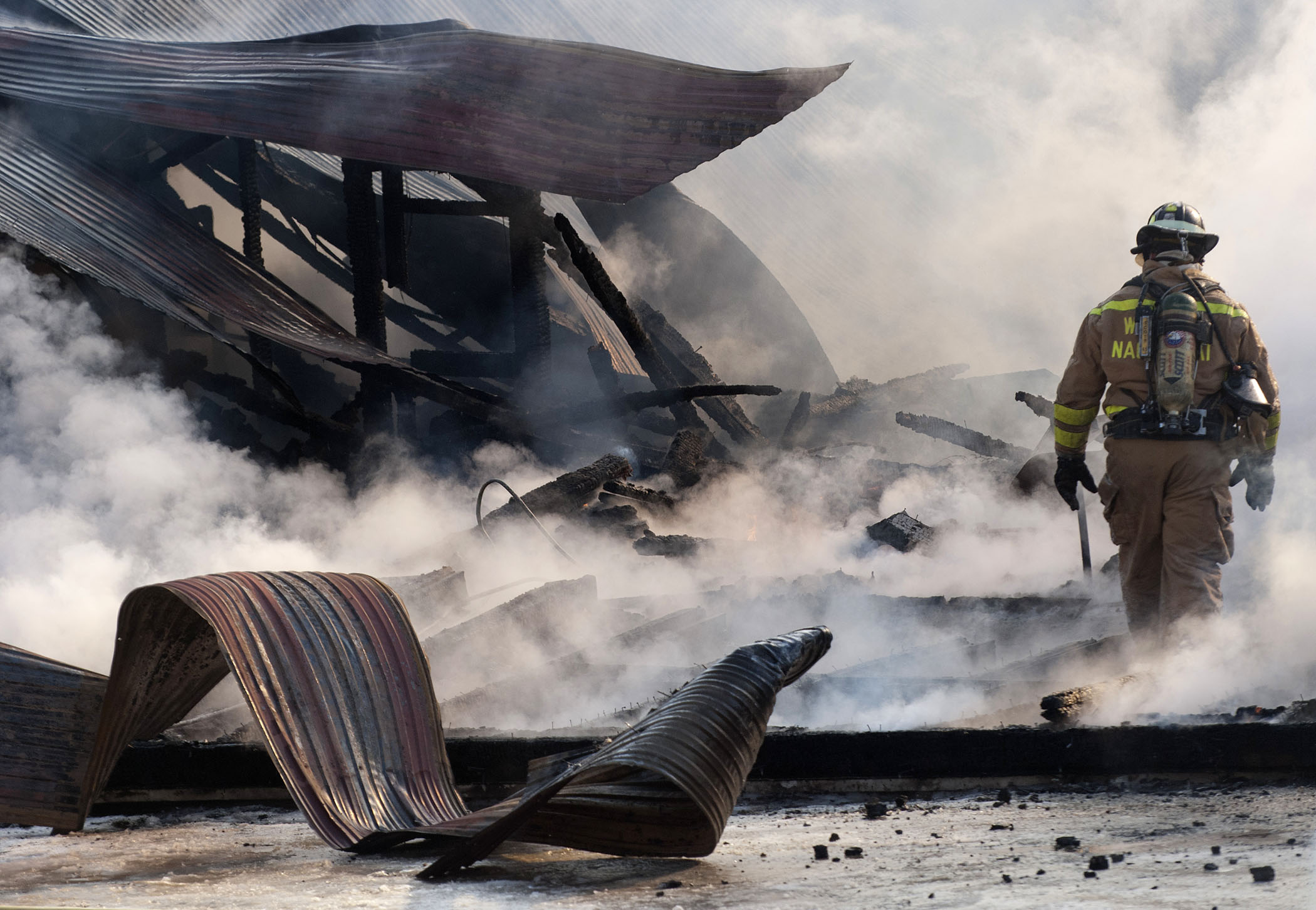 A firefighter walks through debris as firefighters work to keep flames under control at a barn fire on County Rd. in Walpole, N.H. on Friday, January 3rd.
Route 63 near the Hinsdale/Chesterfield N.H. town line was flooded and parts of the road were washed out on May 1, 2014. Ron French observes the damage with his dog, Luke.
An alpaca with Mystic Meadows Alpacas refuses to cooperate with its leader during the Strolling of the Heifers parade in Brattleboro, Vt. on June 7, 2014.
Zach McLaughlin reacts while watching the United States play Belgium in the FIFA World Cup Round of 16 at Kipling's Restaurant & Pub in Brattleboro, Vt. on July 1, 2014.
Goats stick their heads through the fence at the Retreat Farm in Brattleboro, Vt.